Old tractors new website
What do you do when you're not building websites Rufus?... I start side projects that require me to build websites. Hosted on Netlify, this is the ever expanding world of Flank Farm.
within 6 months
📈 Top SEO
for branded search

Ru is the only person I would ask to do me a website – incidentally I didn't have to, because he had the idea before me.
Sarah
(My mum)
A new way to think about farming
I made a video about how I wanted to help my mum and the family farm. Ultimately how I can help the family farm is the same way I help lots of people – building a presence online through a great website.
Flank Farm is a growing YouTube channel I work on with my mum + close friend Josh. We make videos and explore what life is like on the family farm.
I wanted to create a home for it online, so I could start a newsletter. You can join that here.
Simple + slick presence online
Lots of video integrations to ensure people get snippets of the farm content and messaging
A very clear call to action throughout the website, to encourage people to join our newsletter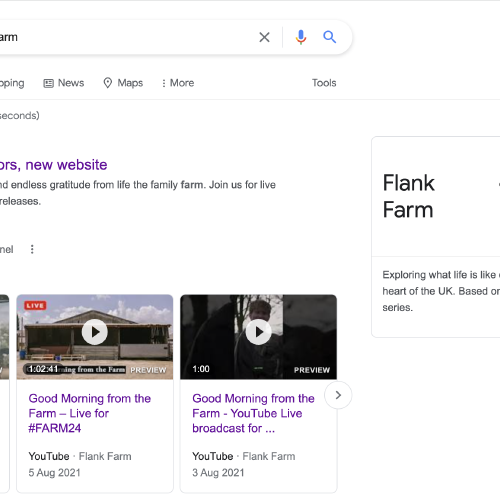 Behind the fancy facade, I also worked on integrating the website with key digital marketing tools such as: