So good you could eat it
Heavenly New Zealand is a company on a mission to discover the people and families from around New Zealand that produce some of the finest food and wine our beautiful Pacific island has to offer. Culinary delights best savored with those you know and love.
within 6 months
🥇 Won 3
new large retailers

I just love speaking with Rufus and getting his take on how I can do better with my more technical ideas and projects. He's my go to guy!
Peter Wilson
Heavenly New Zealand
Fully editable Wordpress website
I worked on the copywriting, photography & development for the new home of the tastiest fruit in the world 🥝
Huge photography to show off the delicious products in all of their glory.
Fully mobile responsive to captivate users on their smartphones
Designed to sell the soul and passion of the owners, and the heritage of the produce to directly appeal to new large retailers.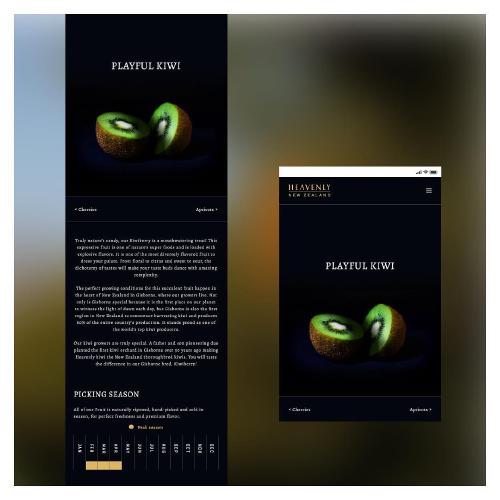 Behind the fancy facade, I also worked on integrating the website with key digital marketing tools such as: