Hotel luxury, home comfort
A rental home you'll remember – I worked with Ben to create a website to support his amazing property in Oxford. The success of my work with this website, led to lots of direct bookings and eventually – a second property.

Rufus is hardworking, honest and brilliant to have as part of our team. It's great to be working with someone we can rely on directly, for all of our marketing!
Ben Thomason
Oxford Holiday Let
Copywriting and design for a premium finish
I really love working on simple designs and smaller websites, it gives a great sense of focus and clarity.
I was asked by Ben to take care of the photography, the copywriting and the website for his beautiful house in Oxford.
A website you can trust
Particularly the design here was critical in establishing a level of trust with the visitor, so they were happy to pay for the bookings through the website. Bad design and a sluggish website, often doesn't inspire you to want to hand over your card details.
The success of this focussed website, later led to a larger bigger project in HOX.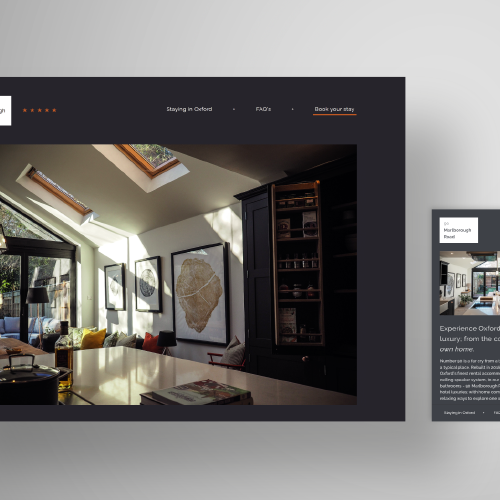 Behind the fancy facade, I also worked on integrating the website with key digital marketing tools such as: